Tempo Traveller on rent for Delhi to nainital:
9 Seater Traveller 12 Seater Traveller 15 Seater Traveller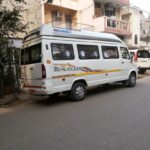 Nainital is about 350 K.m Far from delhi and if you are travelling from Delhi it will take about 7 to 8 hours to travel to Nainital. You can book any of above mentioned tempo Traveller according to your Requirement. You can also see the various types of travellers we provide for Nainital tour by clicking the buttons above.
You can hire a tempo traveller from tempo-traveller.com for your tour to nainital. Just provide us your details at [email protected] or call us at +919266660704 for booking of tempo traveller. Tempo travellers are luxury vehicle and moreover they are very comforable to travel to your tour to nainital by our classic tempo travelers which are modified according to customers requirements. nainital is a major tourist spot for travellers for which they hire a tempo traveller from tempo-traveller.com. From Delhi to nainital it is a very good option to travel with a small group of 9 to 15 in a tempo traveler. If you want a pick up from delhi to nainital from airport or only want a drop to nainital by tempo traveller or even if you require one way journey to nainital by tempo traveller you can contact us for hiring a tempo traveller to nainital. If you are travelling from nainital to some other destination and require a tempo traveller then also we can provide tempo traveller on rent from nainital to your destination. Either you want a tempo traveller for local siteseeing at nainital or a in a package with tempo traveller in nainital just let us know about your tour plan and we will organize your booking with tempo traveller to nainital. You can contact us at +919266660704 or email is at [email protected]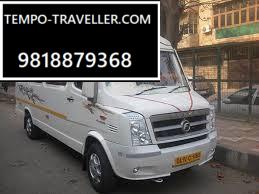 tempo traveller from delhi to nainital
Distance Chart to near by place from Nainital by Tempo Traveller
| | | |
| --- | --- | --- |
| Ramgarh to Nainital Tempo Traveller | 11 hours 36 mins | 795 km |
| Ramnagar to Nainital Tempo Traveller | 12 hours 6 mins | 756 km |
| Haldwani to Nainital Tempo Traveller | 44 mins | 30.0 km |
| Ranikhet to Nainital Tempo Traveller | 1 hour 3 mins | 55.6 km |
| Kathgodam to Nainital Tempo Traveller | 35 mins | 23.3 km |
| Moradabad to Nainital Tempo Traveller | 2 hours 21 mins | 112 km |
| Mukteshwar to Nainital Tempo Traveller | 1 hour 19 mins | 46.8 km |
| Delhi to Nainital Tempo Traveller | 4 hours 59 mins | 283 km |
| Kashipur Uk to Nainital Tempo Traveller | 1 hour 42 mins | 80.4 km |
| Bhimtal to Nainital Tempo Traveller | 33 mins | 18.8 km |
| Sattal to Nainital Tempo Traveller | 35 mins | 22.1 km |
| Binsar to Nainital Tempo Traveller | 2 hours 1 min | 98.1 km |
| Bageshwar to Nainital Tempo Traveller | 2 hours 42 mins | 136 km |
| Bhowali to Nainital Tempo Traveller | 18 mins | 10.9 km |
| Ramnagar Uk to Nainital Tempo Traveller | 1 hour 23 mins | 63.3 km |
| Rudrapur City to Nainital Tempo Traveller | 1 hour 21 mins | 60.2 km |
| Jeolikote to Nainital Tempo Traveller | 15 mins | 6.9 km |
| Munsyari to Nainital Tempo Traveller | 4 hours 56 mins | 263 km |
| Beri Nag to Nainital Tempo Traveller | 3 hours 41 mins | 162 km |
| Pithoragarh to Nainital Tempo Traveller | 3 hours 46 mins | 200 km |
| Champawat to Nainital Tempo Traveller | 2 hours 59 mins | 166 km |
| Naukuchiatal to Nainital Tempo Traveller | 34 mins | 20.0 km |
| Gairsain to Nainital Tempo Traveller | 2 hours 57 mins | 157 km |
| Jabalpur to Nainital Tempo Traveller | 14 hours 43 mins | 867 km |
| | | |