Tempo Traveller on rent for Delhi to Dalhousie by tempo traveller in Himachal Pradesh:
We have lux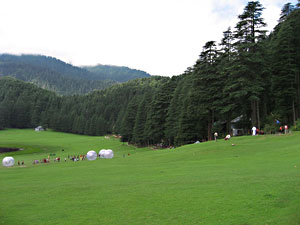 ury and various type of tempo traveller like 9 seater tempo traveller, 12 seater tempo traveller, 15 seater tempo traveller,etc. This are luxury vehicle .the interior of these tempo traveller is different from other vehicle. It has beautiful lights, music system , LCD facilities , Icebox facilities etc. It is two type of tempo traveller first is 1 by 1 and second is 2 by 2 . If you want to  visit  dalhousie by tempo traveller so you can call us on 09266617171 and send details on  info@selldelhi.com.
Dalhousie is a beautifull palace in himachal pardesh. In dalhousie there are many palaces to visit. It is established in 1854. The seasion month of dalhouise is march to july and November to december.The distance from pathnkot railway station to dalhouise is 79 kms. Nearest airport in dalhouise is amritsar airport which is 210 km from dalhouise. Dalhousie is situated between 6,000 and 9,000 feet (2,700 m) above sea level.  you can see cloud in dalhouise .
Most visit palaces in dalhouise by tempo traveller.
Panchpula
Kynance
Subhash Baoli
St. Andrew's Church
St. Patrick's Church
St. Francis Church
St. John's Church
Lakshmi Narayan Temple
Radha Swami Satsang Bhawan and Hospital
Shivkul
Dakshina Murti
Kalatop
Lakkarmandi
Bharmaur
Khajjiar
Bharmaur
Mani Mahesh
Chhatrari
tempo traveller from delhi to Dalhousie by tempo traveller in Himachal Pradesh
Distance Chart to near by place from Dalhousie by Tempo Traveller
| | | |
| --- | --- | --- |
| Shimla to Dalhousie tempo traveller | 5 hours 20 mins | 340 km |
| Chamba to Dalhousie tempo traveller | 1 hour 10 mins | 41.4 km |
| Dharmsala to Dalhousie tempo traveller | 22 hours 52 mins | 1,596 km |
| Srinagar to Dalhousie tempo traveller | 7 hours 27 mins | 408 km |
| Manali to Dalhousie tempo traveller | 5 hours 34 mins | 344 km |
| Amritsar to Dalhousie tempo traveller | 3 hours 32 mins | 189 km |
| Alchi to Dalhousie tempo traveller | 14 hours 21 mins | 766 km |
| Chakrata to Dalhousie tempo traveller | 8 hours 36 mins | 504 km |
| Jalandhar to Dalhousie tempo traveller | 3 hours 14 mins | 192 km |
| Jammu to Dalhousie tempo traveller | 3 hours 19 mins | 175 km |
| Katra to Dalhousie tempo traveller | 4 hours 2 mins | 220 km |
| Kangra to Dalhousie tempo traveller | 2 hours 5 mins | 118 km |
| Kullu to Dalhousie tempo traveller | 4 hours 55 mins | 304 km |
| Anantnag to Dalhousie tempo traveller | 6 hours 35 mins | 358 km |
| Kyelang to Dalhousie tempo traveller | 8 hours 26 mins | 460 km |
| | | |