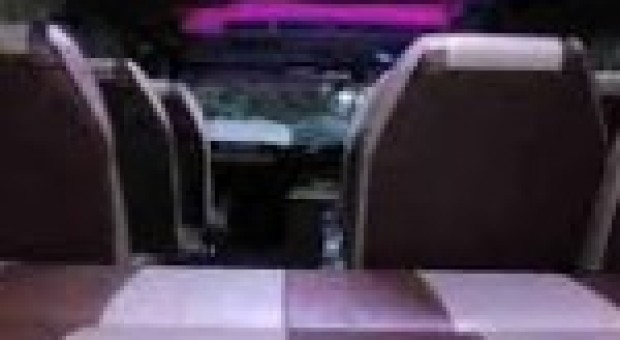 Plan tour from delhi to Goa by tempo traveller on best rates with more comfort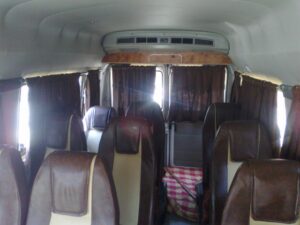 There are various type of tempo traveller which is claasified in different types like 9 seater,12 seater and 15 seater. All tempos are luxury tempo traveller with modern facilities. They provide LCD TV, Music system, AC and Ice Box facilities. The interior of the tempo traveller is fully modern style. They are different from other vehicles. it has 1 luggage area in back side of tempo traveller. It has colorfull curtains in windows. If you planing your tour from Delhi to Goa by tempo traveller so please call us on 9818879368 and send your details on [email protected] We offered best discounted rates from delhi to Goa by tempo traveller tour packages. mostly tempo traveller booked for groups.
Goa is most visited destination by tourists in india. It is situated in western side of india. Thousand of tourists come to see goa's beauty every year. It is famous for its sea beauty. The view of sea makes your traveller  memorable and unforgettable. There are many attraction to see like candolim beach,Miramar Beach,Majora beach,Colva Beach,Varca Beach and Vagator beach.
Candolim Beach :- This is 14 km away from panaji in goa. This  falls in large area in Goa. This is also known as the birthplace of Abba faria who is a freedom fighter.
Miramar Beach :- This is second most visited beach in goa. This falls in 1 km area in goa.
Majora beach:-If you are true nature lover,  so this is the best place to relax themselves in near to nature. This is peacefull area in goa.
you can also visit our site tempo-travellr.com and book delhi to Goa by tempo traveller tour packages in best rates.
tempo traveller from delhi to Goa
HIRE TEMPO TRAVELLER IN DELHI
CHOOSE FROM A WIDE VARIETY OF TEMPO TRAVELLER TOURS

12 seater tempo traveller noida
Distance Chart to near by place from Goa by Tempo Traveller
| | | |
| --- | --- | --- |
| Mumbai to Goa tempo traveller | 9 hours 48 mins | 615 km |
| Vasco Da Gama to Goa tempo traveller | 1 hour 14 mins | 45.2 km |
| Panaji to Goa tempo traveller | 1 hour 26 mins | 58.5 km |
| Pune to Goa tempo traveller | 7 hours 35 mins | 460 km |
| Bangalore to Goa tempo traveller | 8 hours 41 mins | 556 km |
| Kozhikode to Goa tempo traveller | 11 hours 47 mins | 584 km |
| Belgaum to Goa tempo traveller | 2 hours 40 mins | 121 km |
| Hubli to Goa tempo traveller | 3 hours 26 mins | 153 km |
| Mangalore to Goa tempo traveller | 6 hours 50 mins | 354 km |
| Mysore to Goa tempo traveller | 10 hours 23 mins | 613 km |
| Kolhapur to Goa tempo traveller | 4 hours 17 mins | 231 km |
| Solapur to Goa tempo traveller | 8 hours 3 mins | 431 km |
| Mahabaleshwar to Goa tempo traveller | 6 hours 57 mins | 406 km |
| UttaraKannada to Goa tempo traveller | 4 hours 31 mins | 223 km |
| Jog Falls to Goa tempo traveller | 5 hours 2 mins | 242 km |
| Shirdi to Goa tempo traveller | 11 hours 0 mins | 632 km |
| Dharwad to Goa tempo traveller | 3 hours 4 mins | 132 km |
| Devbag to Goa tempo traveller | 1 hour 59 mins | 81.2 km |
| | | |