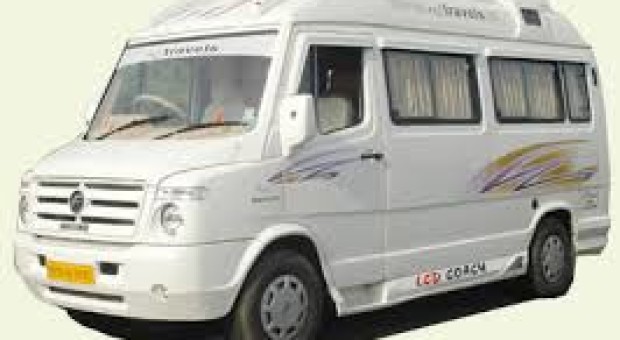 Book Delhi to Rohtak by tempo traveller rental service
We have various type of tempo traveller like 9 seater to 15 seater for Delhi to Rohtak By tempo traveller.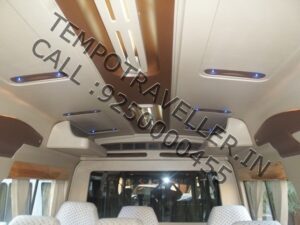 Rohtak is heart of Haryana. distance from north west delhi to Rohtak is  70 km. Distance from chandigarh is 250 km. It is an industrial area in Haryana.  Rohtak city directly connected to Delhi, Bahadurgarh,  Ghohana, and Panipat. Rohtak has recently become the major educational hub. Many educational institutions have come up like the cobwebs in and around the city. It is located in the southeast of Haryana and northwest of Delhi, bounded by Jind and Sonipat districts to the north. In the recent times it has developed as the major hub for people from all over the country. Its close proximity to Delhi also provides it an added advantage. The economy of the state mainly depends on agriculture but to add to this many industrial start ups have come up in the recent time. you can reach Rohtak by our luxury tempo traveller. All 9 to 15 seater tempo traveller are give luxury and comfortable stay. We offer all luxury services like LCD, Air condition, Ice box facility. It has luxury Push back seats with LCD TV. It has 1 luggage area in back side. you can reach Delhi to Rohtak by tempo traveller with luxury comfort. The diver of our tempos are professional person in their works. The interior of our tempos are different from other vehicles. we have minimum 9 seater tempo traveller to maximum 15 seater. we provide music system facilities in tempo trveller also.
In Rohtak there are many tourist places to see by tempo traveller like
Tilyar Lake :- this is most beautiful Lake in Rohtak which is few km far from rohtak. there are many thing to do in lake. it visiting timing is 7:00 AM to 6:00 Pm. You can visit there only 2 hour.
Hanuman Temple :- this is most visiting place in Rohtak.  this is a religious palace in Rohtak . the visiting timing is 8:00 Am to 9 Pm. Total timing duration is 1 hour.
Tilyar Zoo :- this is amazing places to see with family and friends. There are many thing to see and do .  The child charges is 5 rupees and audlt charges to enter in zoo is 10 rupees per person.
Sai Temple :- many peoples come to  see sai temple in Rohtak beacuse it is a religious place in Rohtak.
Rose Garden : This is many made for couples to spend their time with each other. This is gorgeous place in Rohtak. This is peaceful area.
Mansarover park :- This is other famous place in Rohtak. This  is near to rohtak city
Bhool Bhulaiya :- If you are creative person so must visit Bhool Bhulaiya in rohtak. This is most interesting place in rohatk.
Japenese Township:- The Japenese township near Rohtak would be the major tourist attraction in the near future. Initial work of the township has begun and it is expected to be completed soon.
you can make you plan from Delhi to Rohtak by tempo traveller with luxury. we give tempo traveller for groups and families also. if you have and query for delhi to rohtak by tempo traveller so you can call us on 9818879368 and send mail on [email protected]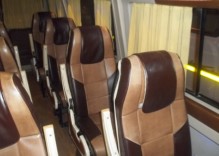 Book Delhi to Rohtak by tempo traveller rental service
We have various type of tempo traveller like 9 seater to 15 seater for Delhi to Rohtak By tempo traveller.
Rohtak is heart of Haryana. distance from north west delhi to Rohtak is  70 km. Distance from chandigarh is 250 km. It is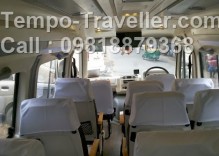 Delhi to Kurukshetra tempo traveller:
Kurukshetra is named under the name of the King Kuru, This place is known as a holy place of Hindu Lords the ansestors of Kauravs and Pandavs which is deeply in the soul of all Indians and a must visit destination added in the itenary we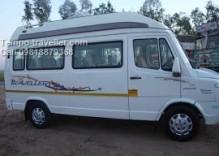 Tempo Traveller on rent for Delhi Sirsa Haryana by tempo traveller
Tempo Traveller Type: 9 Seater Tempo Traveller, 12 Seater Tempo Traveller, 15 Seater tempo traveller
Seating capacity: 9, 12, 15 Seater

We have various types of tempo traveller starting from 9 seater tempo traveller to 15 seater tempo traveller for your tour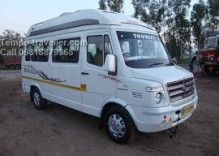 Tempo Traveller on rent for Delhi to Sonipat Haryana by tempo traveller:
Tempo Traveller Type:Seating capacity: 9, 12, 15 Seater 9 Seater Tempo Traveller, 12 Seater Tempo Traveller, 15 Seater tempo traveller
We have various types of tempo traveller starting from 9 seater tempo traveller to 15 seater tempo traveller for your tour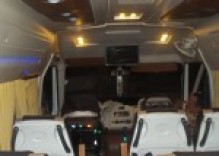 Book luxury Tempo Traveller for  Karnal tour  in Haryana
Services are available for Luxury tempo traveller for karnal tour packages on cheapest rates. we have various categories of tempo traveller. All tempo traveller is luxury vehicles and it is different from others vehicles. They give all facilities to guest like music system,