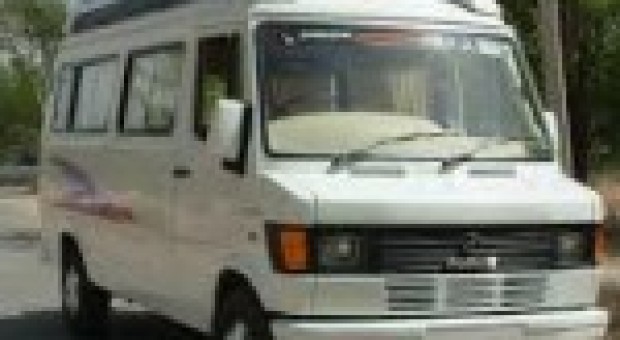 Garhmukteshwar by Tempo Traveller on rent with best rates.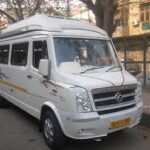 All 9 seater,12 seater and 15 seater tempo traveller are luxury vehicles and full fill with all facilities. They give Lcd Tv in every seat and music system for entertainment. They offer ice box facilities also. The tempo traveller is fully air conditioning vehicle. This area different from other vehicles. The interior of this tempo traveller is totally modern style. It has 1 luggage area in back side of tempo traveller. If you planing your tour for Garhmukteshwar by tempo traveller so send your details on [email protected] and call us on 9818879368. We have all luxury tempo traveller for Garhmukteshwar tour. This is modified according to guest requirement.
Garhmukteshwar is a city of uttar pardesh. This is a litigious place in uttar pardesh area. This  represents the god of mukteshwar madadeva. This is also known as 80 sati pillar. There are many places for visit like Ganga Temple, Mukteshwar mahadeva, Nashuk Koop and Meera bai ki reti.
Ganga temple :- This is famous attraction in  Garhmukteshwar. It is most visited temple by visitors. Every year  thousands of  tourist come to do ganga temple darshan and full fill their wishes. There are total 101 steps in temple.
Mukteshwar temple :- Mukteshwar temple is dedicated to  god shiva. This temple is made by king shiva. There is a shiv lingam which is built by pashuram.
Meera bai ki reti :- Meera Bai ki Reti is also a famous attraction in Garhmukhteshwar. this is opposite to Mukteshwar temple. this is the place of meera bhai who is the devotee of  god krishna.
We offered all luxury tempo traveler for Garhmukteshwar tour. you can also book your Garhmukteshwar by tempo traveller tour through tempo-traveller.com site and get best to best rates for tour packages.
Luxury tempo traveller from delhi to Garhmukteshwar in Uttar Pradesh
Available Tempo Travellers