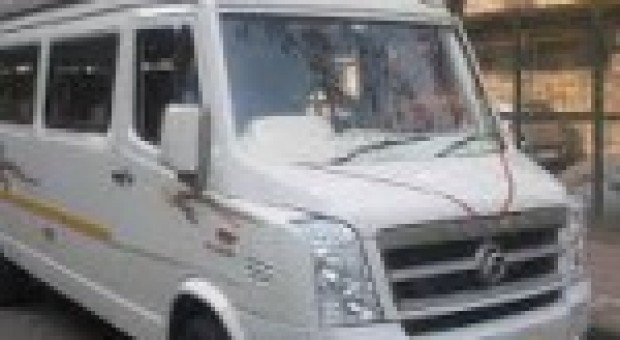 Book Tempo traveller for Delhi to Rishikesh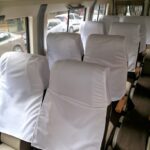 Rishikesh is a tourist destination in India a hill station which is very close from delhi and can be travelled from delhi within a few hour of journey by tempo traveller. We deal in providing Services for Rishikesh tempo traveller. Travellers who are planning to go for a tour to rishikesh can hire a tempo traveller from Delhi and also rent a tempo trveller from haridawar. Tempo traveller for your tour to rishikesh can be covered by one of our tempo travellers in which one is luxury vechicle which you can rent for group and family a Luxury tempo traveller is a modified tempo traveller which is designed to provide the comfort of the travellers.
Our Luxury Tempo traveller modified according to guest requirements. This kind of Tempo traveller has luxury  seats the facilities provided in this luxury tempo traveller are (like push back and reclyine), beautiful florescent lights which provides the vehicle more beautiful, Music system and fully a/c vehicle. For luggage tempo traveller have a back side diggy and roof carrier.
About The Tour To Rishikesh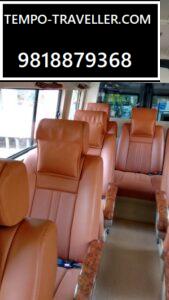 The tour starting from Delhi to Rishikesh by tempo traveller can be most preffered when you travel in night. The night journey to rishikesh is best suited as it helps travellers to manage the time and in the morning you can reach to rishikesh. The reason is you can also save the stay cost of that day while you are travelling to rishikesh and you have time to explore the place as you reach in the next morning to rishikesh through tempo traveller and can visit many places by tempo traveller in the day time. Rishikesh is a city which is situated at uttrakhand. Rishikesh is more beautifull and peacefull place. Rishikesh is holy place for hindunism.
Rishikesh is a hill station where tourist go for raffting also and majorny employees of company plan their tour to nearby destination from delhi and for this they prefer to visit rishikesh for rafting. As the number of travellers increase and the requirement for a big vehicle to accomodate for their travel provides a need for them to hire a tempo traveller.Distance from Delhi to Rishikesh is 225km by road. Rishikesh have no airport and there is no railway station. Rishikesh nearest railway station is haridwar and nearest airport is delhi.Delhi to Rishikesh reaching time duration is 6 hour 33 min by tempo traveller.  Best journey for Rishikesh with our tempo traveller
Rishikesh is located at Himalaya and one can visit rishikesh with your beautiful tempo traveller. It has an average elevation of 372 metre (1,745 Feet). Theplace is blessed with a temperate climate all the year round which makes it a perfect destination for a quick visit. Also, river Ganges cools down any extra heat forming on its surface so it is a secondary reason for Rishikesh's balmy atmosphere.Rishikesh have a lot of tourist place and adventure spots. Laxman Jhula,Ram Jhula,Rajaji Park. Adventure Spots River Rafting, Rock climbing, Indoor games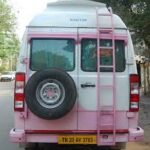 The tehri dam is 80 km top of hills on the way of gangotri. The starting point of travelling rishikesh there is four chota char dham there are many pilgrimage places-  Badrinath, Kedarnath, Gangotri, and Yamountri. Rishikesh is also famous for ayurvedic treatments. Many ayurveda centre are run where ayurvedic classes are given by ayurvedic doctors.
Most visit palaces in rishikesh by tempo traveller which you can choose as siteseeing attraction to rishikesh are listed below.
Triveni Ghat
Bharat Mandir
Rishikund
Lakshman Jhula
Ram Jhula
Neelkanth Mahadev Temple
Swarga Ashram
Gita Bhavan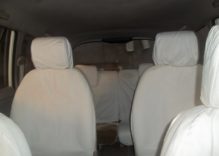 Car Rental company delhi ncr
We provide Car Rental Service in Delhi and NCR for various clients requirements. Delhi has very high number of cars which can be seen on the roads while you are travelling from one place to another. In every street of delhi you would find number of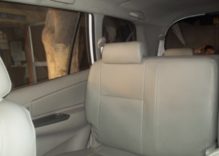 Car rental charges delhi
Our car rental services are very high in demand and upto the mark. Our car rental charges delhi are very nominal and within the pockets of the visitors. People sometimes choose the wrong services and have a torrid time, but it is not the case with us,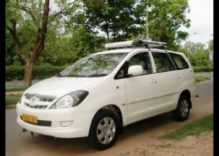 Car rental booking delhi
car rental booking delhi offers you the high quality car service with extreme pleasure. You would be thrilled with the experience and would have the wonderful opportunity of experiencing our services with very high dedication. You would have to keep in consideration that all the drivers that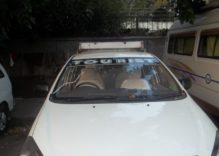 Car rental delhi with driver
We provide you car rental delhi with driver. If you wish to travel with car rental delhi with driver then we provide this service and we would take you to your desired destination with utmost ease. Your journey would be made possible with our amazing service.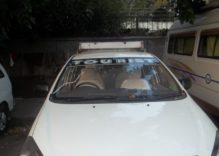 Car Rent Delhi to Agra
Car rent delhi to agra is possible with our esteemed services. If you have six or less number of people then your travel would be escorted by innova. Agra is on the route of the golden triangle. It is 378 kilometres  west of the state capital,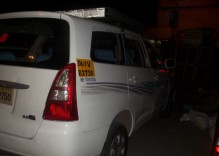 Car on rent in Delhi for one day
car on rent in Delhi for one day lets you avail the vehicles on an urgent basis. You would be cooperated in a nice manner and our customer service would provide you each and every detail of the vehicle. If you need a
Distance Chart to nearby place from Rishikesh by Tempo Traveller
| | | |
| --- | --- | --- |
| Lansdowne to Rishikesh Tempo Traveller | 2 hours 13 mins | 136 km |
| Shimla to Rishikesh Tempo Traveller | 5 hours 2 mins | 271 km |
| Auli to Rishikesh Tempo Traveller | 4 hours 22 mins | 266 km |
| Haridwar to Rishikesh Tempo Traveller | 27 mins | 19.8 km |
| Almora to Rishikesh Tempo Traveller | 5 hours 10 mins | 332 km |
| Chopta to Rishikesh Tempo Traveller | 2 hours 51 mins | 162 km |
| Chakrata to Rishikesh Tempo Traveller | 2 hours 20 mins | 132 km |
| Haldwani to Rishikesh Tempo Traveller | 4 hours 22 mins | 240 km |
| Jageshwar to Rishikesh Tempo Traveller | 5 hours 2 mins | 326 km |
| Kanatal to Rishikesh Tempo Traveller | 9 hours 21 mins | 532 km |
| Kullu to Rishikesh Tempo Traveller | 7 hours 47 mins | 437 km |
| Kotdwar to Rishikesh Tempo Traveller | 1 hour 32 mins | 76.8 km |
| Kinnaur to Rishikesh Tempo Traveller | 8 hours 32 mins | 510 km |
| Kurukshetra to Rishikesh Tempo Traveller | 3 hours 4 mins | 165 km |
| Mussoorie to Rishikesh Tempo Traveller | 1 hour 23 mins | 75.8 km |
| Gangotri to Rishikesh Tempo Traveller | 5 hours 39 mins | 268 km |
| Devprayag to Rishikesh Tempo Traveller | 1 hour 13 mins | 73.7 km |
| Chandigarh to Rishikesh Tempo Traveller | 4 hours 5 mins | 211 km |
| Dehradun to Rishikesh Tempo Traveller | 57 mins | 45.1 km |
| Delhi to Rishikesh Tempo Traveller | 4 hours 20 mins | 229 km |
| Joshimath to Rishikesh Tempo Traveller | 3 hours 57 mins | 254 km |
| Ghangaria to Rishikesh Tempo Traveller | 5 hours 8 mins | 285 km |
| Badrinathpuri to Rishikesh Tempo Traveller | 4 hours 53 mins | 298 km |
| Rudraprayag to Rishikesh Tempo Traveller | 2 hours 13 mins | 141 km |
| Govindghat to Rishikesh Tempo Traveller | 4 hours 17 mins | 273 km |
| Guptakashi to Rishikesh distance by Tempo Traveller | 3 hours 23 mins | 186 km |
| Uttarkashi to Rishikesh Tempo Traveller | 3 hours 18 mins | 172 km |
| Srinagar Uk to Rishikesh Tempo Traveller | 1 hour 42 mins | 106 km |
| Harsil to Rishikesh Tempo Traveller | 5 hours 1 min | 242 km |
| Gairsain to Rishikesh Tempo Traveller | 3 hours 29 mins | 220 km |
| Gopeshwar to Rishikesh Tempo Traveller | 3 hours 23 mins | 212 km |
| | | |
Please fill in the Query form below