Car on rent in Delhi for one day
car on rent in Delhi for one day lets you avail the vehicles on an urgent basis. You would be cooperated in a nice manner and our customer service would provide you each and every detail of the vehicle. If you need a small car or a tempo traveller for same day delhi local visit you can contact us regarding same at 9818879368.
You would have a great satisfaction after availing our service we provide cars on rent in delhi from small 4 seater vehicle to a big bus in which 40 to 40 passengers can travel together. Our Tempo traveller can be hired for tours from delhi with driver. and you would be the most satisfied customer. car on rent in delhi for one day would provide you the most satisfying experience and we work on the principle of 8 hours 80 kilo meters. For 4 or less number of people we have swift desire, indigo and etios which would make your travel memorable and comfortable. For more information you can visit at tempo-traveller.com.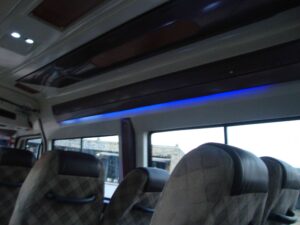 Looking to cover the whole delhi tour in one day and need to hire a car for the same you can book a tempo traveller for your local tour in Delhi.
We can provide the cars like innova on rent in delhi, swift desire on rent in delhi for local visit or tempo traveller on same day tour in which you can cover the local siteseeing destination in delhi like lotas temple, lal quila, rashtrapati bhawan purana quila, akshardham temple and qutub minar.
All these destinations can be covered within this tour of eight hours and this same day tour cost is also nominal. The vehicle which suits your number of passenger requirement can be available for your tour. You have to just let us know about the number of passengers who will be travelling and we will arrange a vehicle according to that for your tour. You can car on rent in delhi for one day from us by calling us at 9266611069 or also can email us your requirements at [email protected]
Email us at [email protected] for more details.
When you travel in style  it becomes your absolute necessity. You tend to become the king of your voyage. A day tour of Delhi by innova car covers few points which we provide best in our innova car rental tour of Delhi for a day.
If you want to hire a indigo car which is best suited for 4 people you can get this vehicle little bit cheap to cover the delhi tour on same day and if you wish to take the same vehicle for outstation tour from delhi for the next day that also arrangements can be done but you have to inform regarding the same little bit in advance so that we can prepare everything accordingly.For more information you can visit at tempo-traveller.com.
You would have the most amazing journey as well as the experience. If you are thinking about one day tour in delhi then  Lotus temple, Humayun's Tomb, Connaught Place, Akshardham temple and India Gate would be your prime attraction. We would give you the price promise that would not change abruptly with an exception depending on the seasons. We agree to every request that the client makes and which abides by our terms and conditions.
If you are looking for a outstation tour to manali and require a car rental in delhi to manali tour you can get more details by clicking here.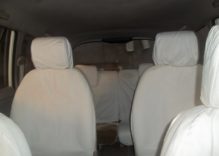 Car Rental company delhi ncr
We provide Car Rental Service in Delhi and NCR for various clients requirements. Delhi has very high number of cars which can be seen on the roads while you are travelling from one place to another. In every street of delhi you would find number of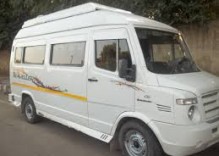 Tempo Traveller booking to Hire In Delhi
Tempo traveller is a vehicle manufactured by force motors. This is a luxurious Vehicle used for tours in India. We provide you tempo traveller booking on cheapest fare in Delhi. Tempo traveller booking can be made from us by sending us email at [email protected] or by calling our tempo traveller booking representative at 9818879368. Bookings are to be made in advance so that you can get the availability of tempo traveller on time and at peak season the availability of tempo traveller is big issue and Per K.M price can hike up.
Majorly Tempo Traveller is used for outstation tour purpose but still It is used in many kind of services like school pickup and drop, Call centre Services, Outstation Tour packages, Local site seeing packages. We provide these all services and provide Tempo Traveller on rent purpose which you can avail by booking it in Delhi, noida, gurgaon and many other major parts of India.
We have been into travel industry from last 10 years and we help travellers find their tour more exciting and comfortable. We try to get whatever necessary requirements which we can provide to travellers during the tour in our tempo travellers. Our tempo travellers are extremly high quality Tempo Traveller booking. These tempo travellers have been modified with lots of interior work inside it. It has fiber body with lighting in it which glow in night and gives aircraft look. The tempo traveller has LCD, push back seats, music system etc. There are three kinds of tempo travellers listed below.
9 Seater tempo travellers booking and details about 9 Seater Tempo Traveller : A Luxury 9 Seater tempo traveller has 9  push back seats it also includes seats for driver and helper seats are extra in a 9 Seater tempo traveller. Hire a  9 seater tempo traveller from delhi for your tour package from us you can contact us at 9266611069 or +919266660704 or even email us at [email protected]  to hire 9 seater tempo traveller.
12 Seater tempo travellers : 12 seater tempo traveller is a vehicle suitable for 12 people and if you are looking to hire a 12 seater tempo traveller for tours we can provide you 12 seater Tempo Traveller booking basis.
15 seater tempo travellers : 15 seater tempo traveller is a big vehicle as compared to above mentioned both 9 seater tempo traveller and 12 seater tempo traveller the vehicle can be distinguished between the above mentioned tempo traveller with the size of windows in this tempo traveller. The windows in a 15 seater tempo traveller are 3 windows whereas a 12 seater or 9 seater tempo traveller has only 2 and half windows which is in size bigger than 9 and 12 seater vehicle. This vehicle is also with us for rent service in Delhi, gurgaon and noida.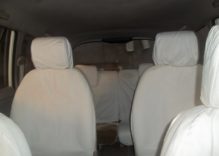 Car Rental company delhi ncr
We provide Car Rental Service in Delhi and NCR for various clients requirements. Delhi has very high number of cars which can be seen on the roads while you are travelling from one place to another. In every street of delhi you would find number of