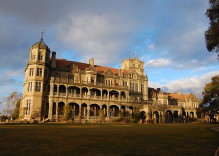 Tempo Traveller to Shimla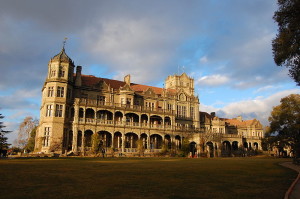 Travellers one of the most favourate destination in hills of Himachal pradesh is Shimla. The distance from delhi to shimla is aprox 380 K.M one way and when counted in return it comes 760 K.M. If you are planning to tour to shimla with a tempo traveller we can offer you our best 9 seater ,12 seater for Tour to shimla. If the number of travelers are more than 12 you can hire a 15 seater tempo traveller from us we have various different types of tempo traveller  and our regular customers hire vehicle to visit from delhi to shimla by Tempo Traveller because it is  better option for group and family tour.Tempo Traveller is a luxury vehicle for group and Family.Tempo traveller modify according to guest needs.Tempo Traveller have luxury seats and sofa.It is two type of tempo traveller one is 1 by 1 and second is 2 by 2 . Book Tempo Traveller from Delhi to Shimla on best discounted rate .Tempo Traveller have luxury seats and sofa come Bed  (like push back and recline), music player, beautiful lights, and fully a/c vehicle.  Book Tempo Traveller from Delhi to Shimla by tempo traveller. Shimla is most beautifull place it is the city of Himachal pardesh.It is most popular hill station of himachal pardesh for every type of  tourist. Shimla season time for tourist is  march to july and 15th December to 5th January of month . Shimla is a hub for India's tourism sector.
Book Tempo Traveller for Shimla local sight seeing places are:
Shimla Mall Road – Shimla mall road is famous market of shimla . It is Located at the heart of the town the Mall Road in Shimla is one of the business commercial areas .The Mall road is full of shops that sale For woolen clothes, branded clothes, handicraft items, pottery items, jewellery, books, etc. The Mall Road is also famous for its wooden furniture shops that sell exquisite wooden articles, which look like antiques.
Christ Church:  It has a very majestic appearance and inside there are stained glass windows which represent faith, hope, charity, fortitude, patience and humility. Christ Church is a place all visitors should spend some time with her partner. you can hire a timpo traveller by shimla local sighting  Jakhu Hill: Jakhu Hill is the highest peak and offers a beautiful view of the town and of the snow-covered Himalayas. At the top of the Hill, is an old temple of Hanuman, which is also the home of countless playful monkeys waiting to be fed by all visitors.
Kufri – Kufri is a tourist of Shimla  You can travel kufri by tempo traveller It is located 13 km from Shimla.Kufri has a Himalayan Wild Life Zoo which hosts rare Antelopes, Felines and Birds including Himalayan Monal, the state bird of Himachal Pradesh. It has an average elevation of 2,743 metres (9,000 feet). Kufri is beautifull place you can see snow fall ,and do adventure activity like Rock climbing, Trekking, Mountaining  etc. Tempo Traveller to Shimla nearest tourist place :  
Tempo Traveller to Shimla local sightseeng
The Ridge of shimla The snow mountain ranges engulfed in the beauty of the nature is a phenomenal view that the Ridge of Shimla offers to the crowd. The Ridge at Shimla also provides the tourists a view of the age old Christ Church built in the Neo-Gothic style of architecture as well as the new Tudor library. These two are the milestones of the town of Shimla.   
CHAIL – Chail is architecture place for tourist .There is mahal called maharaja mahal it is peacefull place .shimla distance from chail is 49 kilometer. Chail appears as a peaceful and calm place . Chail is located at a higher altitude than Shimla you can travel chail by tempo traveller
Available Tempo Travellers
Distance to Nearby Place to Shimla
| | | |
| --- | --- | --- |
| Manali to Shimla tempo traveller | 3 hours 59 mins | 248 km |
| Kullu to Shimla tempo traveller | 3 hours 21 mins | 209 km |
| Lansdowne to Shimla tempo traveller | 7 hours 11 mins | 400 km |
| Dalhousie to Shimla tempo traveller | 5 hours 26 mins | 336 km |
| Haridwar to Shimla tempo traveller | 5 hours 19 mins | 279 km |
| Chopta to Shimla tempo traveller | 7 hours 25 mins | 442 km |
| Chakrata to Shimla tempo traveller | 3 hours 13 mins | 203 km |
| Chamba to Shimla tempo traveller | 5 hours 48 mins | 346 km |
| Jalandhar to Shimla tempo traveller | 4 hours 7 mins | 225 km |
| Kangra to Shimla tempo traveller | 3 hours 37 mins | 221 km |
| Kanatal to Shimla tempo traveller | 5 hours 47 mins | 346 km |
| Kotdwar to Shimla tempo traveller | 6 hours 24 mins | 336 km |
| Kinnaur to Shimla tempo traveller | 3 hours 58 mins | 229 km |
| Kyelang to Shimla tempo traveller | 6 hours 54 mins | 364 km |
| Kurukshetra to Shimla tempo traveller | 3 hours 44 mins | 217 km |
| Delhi to Shimla tempo traveller | 6 hours 6 mins | 369 km |
| Ambala to Shimla tempo traveller | 2 hours 50 mins | 156 km |
| Chandigarh to Shimla tempo traveller | 2 hours 19 mins | 128 km |
| Ludhiana to Shimla tempo traveller | 3 hours 34 mins | 189 km |
| Amritsar to Shimla tempo traveller | 5 hours 9 mins | 301 km |
| Dehradun to Shimla tempo traveller | 4 hours 26 mins | 247 km |
| Dharmsala to Shimla tempo traveller | 4 hours 46 mins | 245 km |
| Kasauli to Shimla tempo traveller | 1 hour 36 mins | 83.9 km |
| Karnal to Shimla tempo traveller | 4 hours 4 mins | 235 km |
| Hatu Peak to Shimla tempo traveller | 1 hour 36 mins | 67.7 km |
| Chintpurni to Shimla tempo traveller | 3 hours 53 mins | 218 km |
| Solan to Shimla tempo traveller | 1 hour 15 mins | 49.2 km |
| Mussoorie to Shimla tempo traveller | 5 hours 3 mins | 272 km |
| Parwanoo to Shimla tempo traveller | 1 hour 52 mins | 95.8 km |
| Chail to Shimla tempo traveller | 1 hour 8 mins | 40.5 km |
| Patiala to Shimla tempo traveller | 3 hours 22 mins | 178 km |
| Una Himachal to Shimla tempo traveller | 3 hours 8 mins | 165 km |
| Mashobra to Shimla tempo traveller | 19 mins | 9.4 km |
| Barog to Shimla tempo traveller | 29 mins | 20.0 km |
| Jogindernagar to Shimla tempo traveller | 3 hours 36 mins | 198 km |
| Fatehgarh Sahib to Shimla tempo traveller | 2 hours 50 mins | 159 km |
| Agra to Shimla tempo traveller | 8 hours 25 mins | 577 km |
| | | |