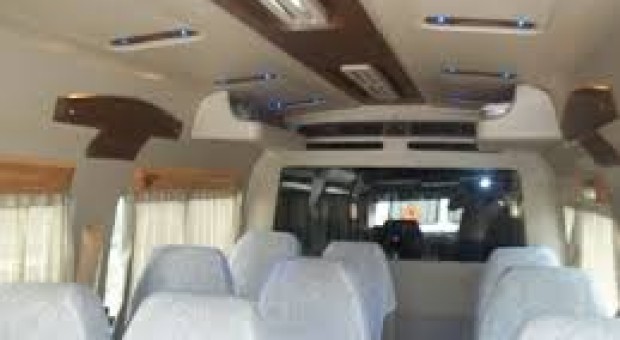 Delhi to pushkar by tempo traveller: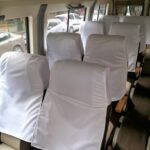 Our various type of tempo traveller  staring up to 9 seater tempo  traveler to  to 15 seater tempo traveller .Pushkar is  a very famous destination where every year hundreds of tourist visit to experience the pushkar fare it is tourist destination  in Rajasthan  where many tourist come for  enjoyment most popular and colorful fairs of the Thar desert is the Pushkar fair, You can visit to this fair with your family members and its also good for educating childrens about the lost culture of India. If you are planning for a tour to pushkar you can rent a tempo traveller from our company we prefer you hire a luxury tempo traveller from us and start your tour from delhi to puskar.
About Puskhar Fare In Rajasthan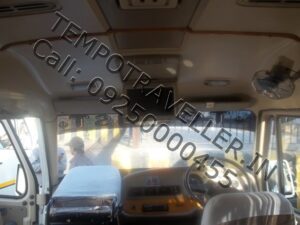 Delhi to Pushkar in Rajasthan by tempo traveller
This fair which begins on Kartik Shukla Ekadashi & goes on for five days till Kartik Purnima. Kartik purnima means a full moon day which is the time of october to december and it falls betweeen this time. The time of the fair coincides with the bright half of the moon during the months of October-November. The patriotic lake at Pushkar is one of the most sacred in India.
Most popular destination in pushkar are  The picturesque lake of Pushkar is set in a valley just about 11 kilometres northwest of Ajmer, surrounded by hills on three sides and sand dunes on the fourth. Pushkar forms a fascinating location and a befitting backdrop for the annual religious and cattle fair. Turbaned heads of men, and colorful veils and skirts of the women, bring alive the arid desertscape.
The dress code of people stating here are diffrent and looks very attractive the village women dress in their best colourful clothes and finery for the five-day mela. Like Varanasi, Pushkar is one of the holy places for the Hindus, with 400 temples of which the most important is dedicated to Lord Brahma – the creator of the universe. Fifty-two ghats bind the lake. You can visit all the places of interest in pushkar by our tempo traveller where our driver will show you all the places which are famous in pushkar and the driver of tempo traveller will also guide you about the pushkar fare. During the days of the mela, the otherwise tranquil lake is engulfed with religious fervor. Thousands of devotees collect to take a dip, sadhus descend from the Himalayas and people pray for salvation to the sound of verses from the Holy Scriptures, which fill the air.  Travelling from Pushkar in Rajasthan to some other destination and require a tempo traveller then also we can provide tempo from Delhi to pushkar with local site seeing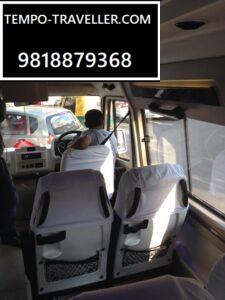 Nearby places from pushkar are jaipur which you can add in your tour itenary and visit this place in route. The distance from jaipur to pushkar is about 150 K.M and jaipur is also famous for the Rajasthani Culture. The closest destination to Pushkar is Ajmer where you can visit Dargah which is just 15 K,M away from Pushkar and can cover this place in route within half an hour journey by tempo traveller. Get the best price to hire tempo traveller from delhi to Pushkar in Rajasthan contact our sales representative regarding booking of tempo traveller at [email protected]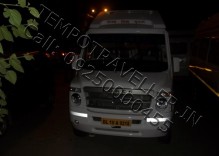 Tempo Traveller on rent for Bharatpur by tempo traveller located in Rajasthan:
Breif description about tempo traveller in bharatpur by tempo traveller
Local site seeing in bharatpur by tempo traveller
Bharatpur is an attractive tourist destination. Any type of bird you can se in bharatpur sanctuary-the Keoladeo Ghana National Park – finest in Asia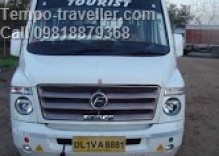 Delhi to  Pilani by tempo traveller on discountant rates
We have various type of luxury tempo traveller like 9 Seater, 12 seater, 15 seater. all tempo traveller all full fill with all services and facilities like music system, AC, Icebox facility and LCD TV. our driver of tempo travellers are very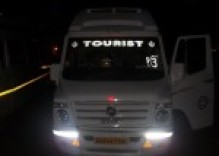 Book Tempo Traveller for Kota in Rajasthan
We provide luxury tempo traveller for kota tour packages. we have various categories of tempo traveller starting from 9 seater to 15 seater. we give all modern facilities like Music system, LCD TV, Air Condition and Ice box facilities. It has beautiful curtains with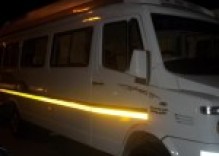 Get discount for Delhi to Khatu Shyam by tempo traveller tour in Rajasthan:
You can hire 9 seater,12 seater and 15 seater tempo traveller from delhi to khatu Shyam tour. we provide all luxury tempo traveller for tours and packages on best discounted rates. The facilities which we offered to guest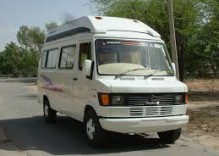 Tempo Traveller on rent for Delhi to Alwar by tempo traveller
There are numerous hypotheses about the determination of the name Alwar. The locale is known after its central station town of Alwar.according to an alternate school it was known as Aravalpur or the city of Aravali . It was in
Distance Chart to near by place from Pushkar by Tempo Traveller