Rent tempo traveller for mehandipur balaji in Rajsthan on best rates.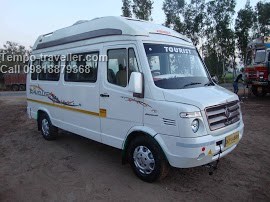 We have luxury Tempo traveller for mehandipur balaji which is situated in rajasthan. It is different from other vehicle. The interior of tempo traveller is design by clients requirement. We have  many categories of tempo traveller like 9 seater, 12 seater, 15 seater and etc. All tempo traveller  are full fill with all modern facilities like LCD TV, Music System, Ice Box and Air condition also. If you want to book tempo traveller for Mehandipur Balaji tour so please call us on 9818879368 and send a mail on [email protected]. It has all push back seats with 1 sofa kum bed seat. It has 1 luggage  in back side of tempo traveller. They are luxury tempo which is totally different from other vehicle. Distance from delhi by tempo traveller for mehandipur balaji in rajasthan is 276 kms. Many visitor come to do Balaji Darshan in Rajasthan every year. This temple has great respect in the minds of its visitors. The devotees offer prayers and ensure that the god is happy with their efforts. People come from remote areas to this place to offer their prayers. One should be keen believer in the religious practices to come here otherwise they would not get the real joy.  Unlike similar religious sites it is located in a town rather than the countryside. If you are also planning to visit to mehandipur balaji you can hire tempo traveller from delhi to mehandipur. According to number of person travelling you can choose any one type of tempo traveller from us. If you want a small car you can choose a innova car for mehandipur balaji. We also provide innova car for rajasthan tour from delhi.
Mehandipur balaji is very famous temple in rajasthan which is situated in Dausa area in Rajasthan. this is 44 km far from jaipur. This is mainly dedicated to Hindu lord Hanuman.  You can see there many nearest attraction like:
Bhadrawati Palace :- Bhadrawati palace is very famous attraction in ausa in rajasthan. They represent the architectural style of Mughals. You visit there camps and horse riding also.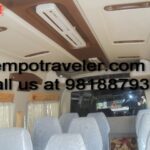 Mehandipur balaji Temple:- This is a religious place which must be visited by clients in tour time. Thousand of visitors come to do Balaji Darshan with their family and friends.this is situated in ghata area in mehandipur in rajashtan .
Neelkanth :- Neelkanth is one of the oldest temple in dausa which is near to mehandipur. Visitors call now him as panch mahadev temple.
All tempo traveller have fully furnished with modern style interior. we are basically based in delhi area. All 9 seater, 12 seater and 15 seater tempo traveller give luxury comfort to make travel memorable for guests. we have all well trained and professional drivers. They know how to treat guest during journey duration.
Take discount rates in tempo traveller for Mahendipur Balaji in Rajasthan tour.
Tempo Traveller on rent for Salasar Rajasthan tempo traveller:
Hire a luxury tempo traveller from Salasar Rajasthan by tempo traveller
Tempo Traveller for rent to Salasar in Rajasthan. Best tour to salasar from delhi by tempo traveller. Salasar is a relegious place in rajasthan where people visit for the Hindu God Hanuman Ji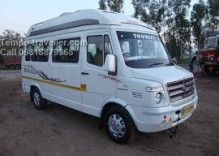 Rent tempo traveller for mehandipur balaji in Rajsthan on best rates.
We have luxury Tempo traveller for mehandipur balaji which is situated in rajasthan. It is different from other vehicle. The interior of tempo traveller is design by clients requirement. We have  many categories of tempo traveller like 9 seater, 12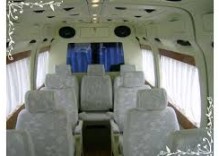 Tempo Traveller on rent for Delhi to Bhiwani by tempo traveller
services provided in Bhiwani for tour packages by our various type of bhiwani by tempo traveller.
Tempo Traveller Type: 9 Seater Tempo Traveller, 12 Seater Tempo Traveller, 15 Seater tempo traveller
Tempo travellers are luxury vehicle and moreover they are very comfortable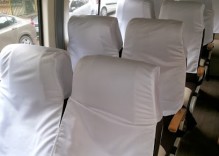 Best tour for kashmir from Delhi to Jammu by tempo traveller
Jammu a place that is known for excellent antiquated sanctuaries, and wonderful royal residences.  The distance from delhi to jammu is 600 km .You can reach jammu by tempo traveller  with mor comfort. Settled against the scenery of the snow-topped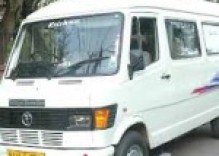 Tempo Traveller on rent for Delhi to Vrindavan in Uttar Pradesh:
Tempo Traveller Type: 9 Seater Tempo Traveller, 12 Seater Tempo Traveller, 15 Seater tempo traveller
Seating capacity: 9, 12, 15 Seater
We have various types of tempo traveller starting from 9 seater tempo traveller to 15 seater tempo traveller for your tour
Tags:
hire tempo traveller in delhi
,
tempo traveller at Mehandipur-Balaji
,
tempo traveller delhi
,
tempo traveller for rent in Mehandipur-Balaji
,
tempo traveller from delhi to Mehandipur-Balaji
,
tempo traveller from Mehandipur-Balaji
,
tempo traveller in Mehandipur-Balaji
,
tempo traveller Mehandipur-Balaji
,
tempo traveller on rent
,
tempo traveller on rent in Mehandipur-Balaji
,
tempo traveller rent in Mehandipur-Balaji
,
tempo traveller rent Mehandipur-Balaji