Book Tempo Traveller for Manali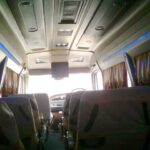 We can offered Tempo Traveller from delhi to manali by tempo traveller. This is a luxury vehicle for group and family. Tempo traveller modify according to guest needs.Tempo Traveller have luxury seats and sofa come Bed  (like push back and reclyine), music player,beautifull lights,and fully a/c vehicle. For luguage tempo traveller have a back side diggy and roof carrier. It is two type of tempo traveller one is 1 by 1 and second is 2 by 2 . Book tempo traveller for manali on best discounted rates.
Manali is beautifull place to visit by tempo traveller for manali . it is city of  Himachal pardesh. It is most popular tourist destination for visitor. Manali is situated near the end of the valley on the National Highway leading to Leh. The nearest convenient railway station is chandigarh and pathankot.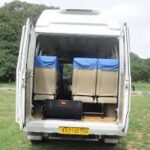 The Distance Between Delhi to manali by tempo traveller is 552 km.Time duration is 9 hours 8 min to reached . Manali is a Destrict of  kullu. Kullu is a valley gifted with nature's charm and scenic beauty. Manali is splashing River water and most adventure trip manali have many holy places and temple traveller for Manali local sightseeing.
Hadimba Temple – Hadimba devi temple is most attraction palace for tourist and local tourist . It is a four storey wooden temple located in the center dense forest called van vihar and from the name of the forests.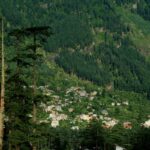 Rahalla Falls – It is also one of the famous tourist spot. It lies on the way to Rohtang Pass and the area around the Rahalla falls is most peace full and greenery. It is surroundings also include silver birch trees, forest of deodar.
Monasteries – Manali have three Tibetan monasteries, that have been built recently.The Tibetans living around these Monasteries in Manali offer many range of Tibetan Handicrafts and Carpets to the visitors to buy.
Solang Valley – Solang Valley in Manali is located at a distance of 13 kms in a side valley at the top of the Kullu . It is Located here is a hut and guest house of the Mountaineering and Allied sports Institute Manali. It is a adventure sports are available like Zorbing, Horse riding & Snow Motor Bikes riding etc.
Rohtang Pass -Rohtang Pass Distance from is 51kms. from Manali on highway to Keylong/Leh. Rohtang pass is open from June to October each year although trekkers can cross it earlier.The pass is open from June to October each year although trekkers can cross it earlier. It is a gateway to Lahaul Spiti, Pangi and Leh valley just as Zojila pass is a gatway to Ladakh. There are a beautiful sight of glaciers, peaks and Chandra river flows down in the Lahaul valley. Slightly to the left are the twin peaks of the Geypan. During summer(mid June to October) regular buses ply between Manali-Keylong/Darcha, Udaipur, Spiti and Leh.
Gulaba – Tempo Traveller for Manali Gulaba is a scenic spot on the way to Rohtang Pass and makes for a beautiful stop over.
HIRE TEMPO TRAVELLER IN DELHI
CHOOSE FROM A WIDE VARIETY OF TEMPO TRAVELLER TOURS

12 seater tempo traveller noida
| | | |
| --- | --- | --- |
| Ambala to Manali tempo traveller | 5 hours 22 mins | 340 km |
| Chandigarh to Manali tempo traveller | 4 hours 53 mins | 293 km |
| Dehradun to Manali tempo traveller | 7 hours 22 mins | 449 km |
| Dalhousie to Manali tempo traveller | 5 hours 38 mins | 347 km |
| Shimla to Manali tempo traveller | 4 hours 9 mins | 253 km |
| Alchi to Manali tempo traveller | 10 hours 52 mins | 530 km |
| Chopta to Manali tempo traveller | 10 hours 34 mins | 640 km |
| Chakrata to Manali tempo traveller | 6 hours 21 mins | 401 km |
| Chamba to Manali tempo traveller | 6 hours 0 mins | 357 km |
| Jalandhar to Manali tempo traveller | 5 hours 50 mins | 339 km |
| Kangra to Manali tempo traveller | 3 hours 59 mins | 241 km |
| Kanatal to Manali tempo traveller | 5 hours 59 mins | 356 km |
| Kullu to Manali tempo traveller | 47 mins | 43.2 km |
| Kinnaur to Manali tempo traveller | 4 hours 55 mins | 289 km |
| Kyelang to Manali tempo traveller | 2 hours 51 mins | 117 km |
| Delhi to Manali tempo traveller | 9 hours 42 mins | 553 km |
| Leh to Manali tempo traveller | 13 hours 35 mins | 474 km |
| Amritsar to Manali tempo traveller | 7 hours 21 mins | 400 km |
| Kaza to Manali tempo traveller | 4 hours 10 mins | 203 km |
| Chamunda to Manali tempo traveller | 4 hours 6 mins | 217 km |
| Bhuntar to Manali tempo traveller | 1 hour 5 mins | 49.7 km |
| Pangong to Manali tempo traveller | 15 hours 32 mins | 488 km |
| Kalka to Manali tempo traveller | 5 hours 46 mins | 284 km |
| | | |
| | | |
Tags:
delhi to manali tempo traveller
,
Manali Outstation Tempo Traveller
,
tempo traveller chandigarh manali
,
tempo traveller chandigarh to manali
,
Tempo Traveller Delhi taxi to Manali
,
tempo traveller for manali
,
tempo traveller from manali to leh
,
tempo traveller hire delhi manali
,
tempo traveller manali
,
tempo traveller manali delhi
,
tempo traveller manali leh
,
tempo traveller rent delhi manali
,
tempo traveller rent manali
,
Tempo Traveller taxi for Manali from Delhi
,
Tempo Traveller taxi to Manali
,
tempo traveller to manali