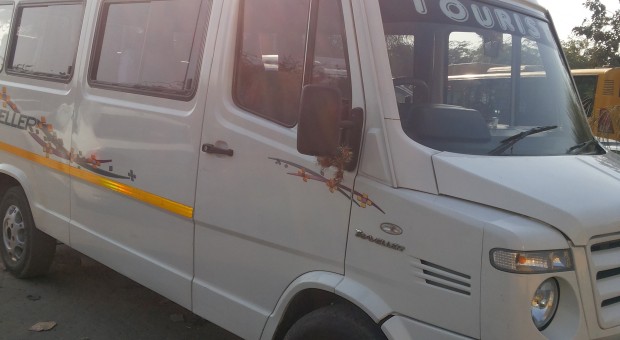 Tempo traveller for Ranikhet in uttaranchal :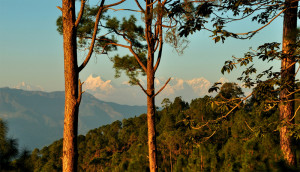 Ranikhet is a Hill Station Located in Uttaranchal. Visiting Ranikhet and nearby places is always a lovely experience as you will enjoy the beautiful senic beauty of Ranikhet. You can hire a tempo traveller in delhi for your ranikhet tour. There are many types of Tempo Traveller currently we provide on rent for tourist who are looking to hire a tempo traveller for ranikhet. These tempo travellers are 9 Seater Tempo Traveller, 12 Seater Tempo Traveller and 15 Seater tempo traveller. We have two type of Tempo Traveller one is Deluxe and second is luxury vehicle. Tempo Traveller have different type of  Interior like PKN, Babbar, Punjab, Tarang  etc. Tempo Traveller make a interior according to tourist demand . if you want to book temop traveller for ranikhet call us on 9818879368. To view all our 12 Seater Tempo Traveller you can check from here.
Distance Chart to near by place from Ranikhet by Tempo Traveller
| | | |
| --- | --- | --- |
| Nainital to Ranikhet Tempo Traveller | 1 hour 1 min | 55.6 km |
| Moradabad to Ranikhet Tempo Traveller | 3 hours 23 mins | 167 km |
| Haridwar to Ranikhet Tempo Traveller | 5 hours 17 mins | 276 km |
| Haldwani to Ranikhet Tempo Traveller | 1 hour 36 mins | 74.2 km |
| Kasauni to Ranikhet Tempo Traveller | 59 mins | 60.1 km |
| Bageshwar to Ranikhet Tempo Traveller | 1 hour 38 mins | 98.0 km |
| Munsyari to Ranikhet Tempo Traveller | 3 hours 52 mins | 224 km |
| Pithoragarh to Ranikhet Tempo Traveller | 3 hours 18 mins | 160 km |
| Gairsain to Ranikhet Tempo Traveller | 1 hour 53 mins | 84.4 km |
| Chaukori to Ranikhet Tempo Traveller | 2 hours 41 mins | 143 km |
| | | |
The beguiling slope station ofd ranikhet is  placed in the almora distric of uttarakhand at a rise of 1,829 mts above ocean level. Ranikhet weather in summer max 35.0 C and min. 10.0 C. In winter max 8.0 C and min 2.0 C in ranikhet . Ranikhet is a popular hill station in uttarakhand. Nearest tourist palaces in Ranikhet is Almora , Binsar , Chaukhutia , dwarahat, jageshwar . Ranikhet most visit thing is sun sight and suhn rise.Nearest railway station to ranikhet is kathgodam and nearest airport to ranikhet is delhi airport.
The most visit attractions in raanikhet.
Jhula Devi Temple and Ram Mandir
Nanda Devi Mela
Upat And Kalika
Rani Jheel
Hairakhan Dham
Mankameshwar Temple
Majhkhali
Chaubatia Orchard
Bhalu Dam
Cantonment Aashiyana Park
Sunset Points
Kumaon Regimental Centre Museum and Memorial
Luxury tempo traveller for Ranikhet on best rates book once from Tempo-traveller.com for the best available service and quality committed company.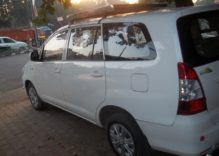 Naukuchiatal in uttrakhand by Innova
Naukuchiatal means a lake which has 9 sides or corners.  The distance from Delhi to Naukuchiatal is about 300 K.M and it takes about 7-8 Hours to reach Naukuchiatal. You can opt for our beautiful Innova car for your tour to Naukchiatal which will cover a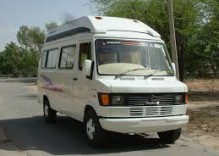 Hire Tempo Traveller for Delhi to Nainital
People can easily hire Tempo Traveller for Delhi to Nainital from our company which is placed in New Delhi. Tempo travellers can be use as family or group tours. Tempo Traveller are various types like 9, 12 & 15 seater and all easily can move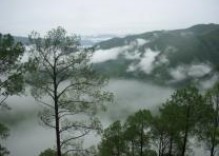 Delhi to Lansdowne by tempo traveller in Uttarakhand:
Services offered for delhi to lansdowne by tempo traveller. we have various type of tempo traveller. Tempo traveller are luxury vehicle and very comfortable in travelling. There are two type of tempo traveller one is 1 by 1 and second is 1 by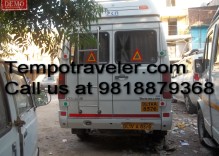 Visit Naukuchiatal in uttrakhand by tempo traveller on best rates.
We provide all luxury tempo travellers for tour on best discounted  rates like 9 seter, 12 seater, 15 seater. We gives all modern facilities and services which is required at the journey moment to guests. we provide modern style interiored tempo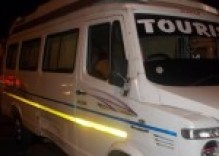 Hire Tempo Traveller for Haldwani in Uttarakhand:
Tempo traveller are luxury vehicle. There are different categories like 9 seater, 12 seater Tempo traveller with beautiful interior and 15 seater tempo traveller with luxury class seating. we provide all services and facilities like LCD TV, Music System, Ice box and AC. We
Available Tempo Travellers