Same Day Tour By Tempo Traveller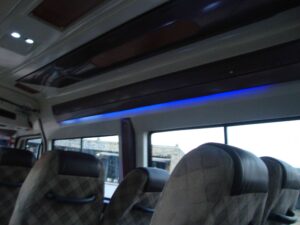 Our Tempo traveller rental service  offer tour by tempo traveller services from Delhi and also offer same day tour by tempo traveller for small destinations across delhi like delhi agra tour by tempo traveller and many other daily basis service by tempo traveller. If you are looking for a same day trip from Delhi. We have many specialized tours by tempo traveller which you can choose some of best tourism place which  you may cover in one day. famous same day tours are same day Haridwar tour packages by tempo traveller , same day Delhi Agra tours by tempo traveller ,same day  Jaipur tour by tempo traveller , Weekend tour can be conducted to Mathura vrindavan , for same day tours from Delhi such as Haridwar tours and weekend Taj Mahal tour with fatehpur sikri.
Various types of tempo travellers starting from 9, 10, 12, 15, 16 passengers capacity  could be travelling in tempo traveller with comfortable and all passengers could be rest one by one on the sofa.