Hire a 12 Seater Tempo Traveller from Delhi
Our 12 Seater Tempo traveller has various variants and you can hire any one variant from them for your tour. The very basic variant is our 12 Seater Standard Tempo Traveller This Variant is available for people who are looking for a basic tempo traveller with least modification and is cheaper in per K.M price as compared with other 12 seater Tempo Travellers.
Our 12 Seater Tempo Traveller comes in two variants one is 12 Seater Standard Tempo Traveller and 12 Seater Luxury Tempo Traveller. 12 Seater Standard Tempo Traveller has Music System and normal 2×1 seating arrangement. This type of tempo traveller does not come with any extra modifications such as our 12 Seater Luxury Tempo Traveller.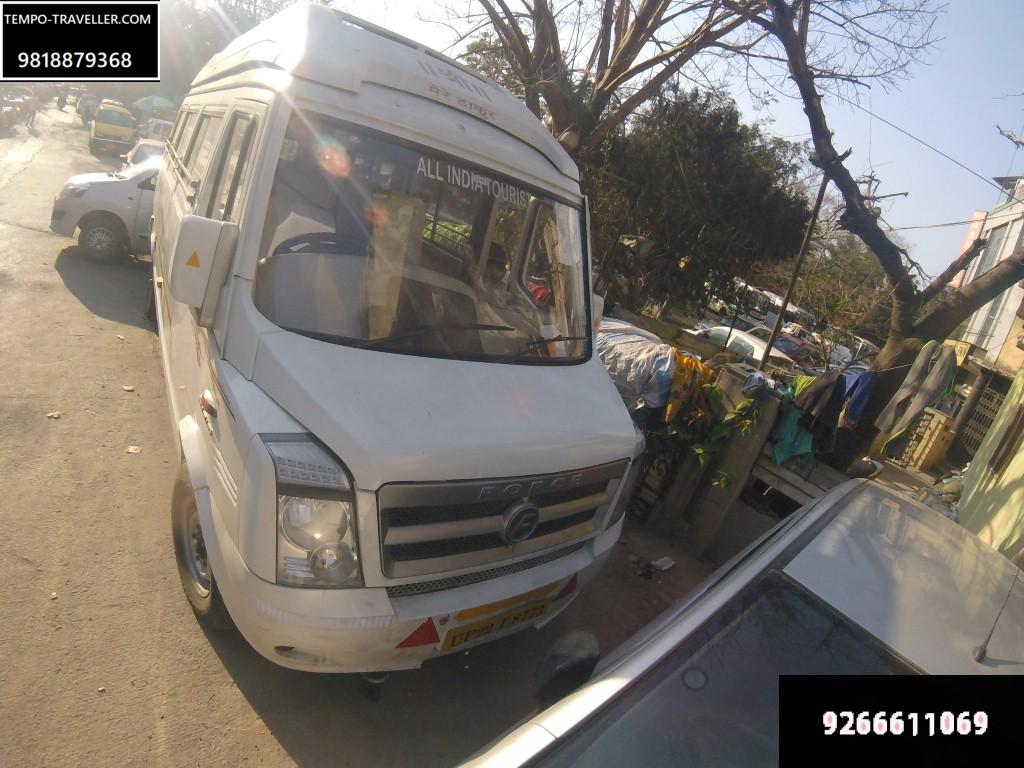 The price of 12 Seater Standard Tempo Traveller is 16- 17 Rs. Per K.M and you can hire this type of tempo traveller if you are looking for a tempo traveller with less budget. Above Picuteres are of 12 seater standard tempo traveller. Similar or same vehicle will be provided for rent when you hire a 12 Seater Standard Tempo Traveller from us. During peak Travel time the requirement of hiring a 12 Seater tempo traveller is high and we request that you should pre book your Tempo Traveller from us by paying a small deposit amount so that we can confirm your traveller booking.
12 Seater tempo traveller is well enough if the number of guest is below 12 and want to go for their tour in a vehicle which has more space. In such case you can leave other transportation option and opt for a vehicle which will be with you during your whole tour. If the number of Guest Increases you can hire a 15 Seater Tempo Traveller. If you are in any part of Noida we can provide this 12 Seater tempo traveller on rent to you at your door steps. Also if you are in Gurugram in that case our vehicle will reach at your place and you can hire our tempo traveller and take our tempo traveller for your desired location. We recommend that you should plan your tour itinerary in advance like for how many number of days you need to hire a tempo traveller and what are the locations you will be visiting by Tempo Traveller. This helps us in calculating the total amount of your tour and also helps travellers to understand which location they have to visit first and after that where should they head towards so that the route should be shortest and they can reduce their travel time. You can also discuss about the route plans with our travel executive at 9266611069 or can send your tour itinerary at [email protected] and we can help you in deciding the better available tour itinerary.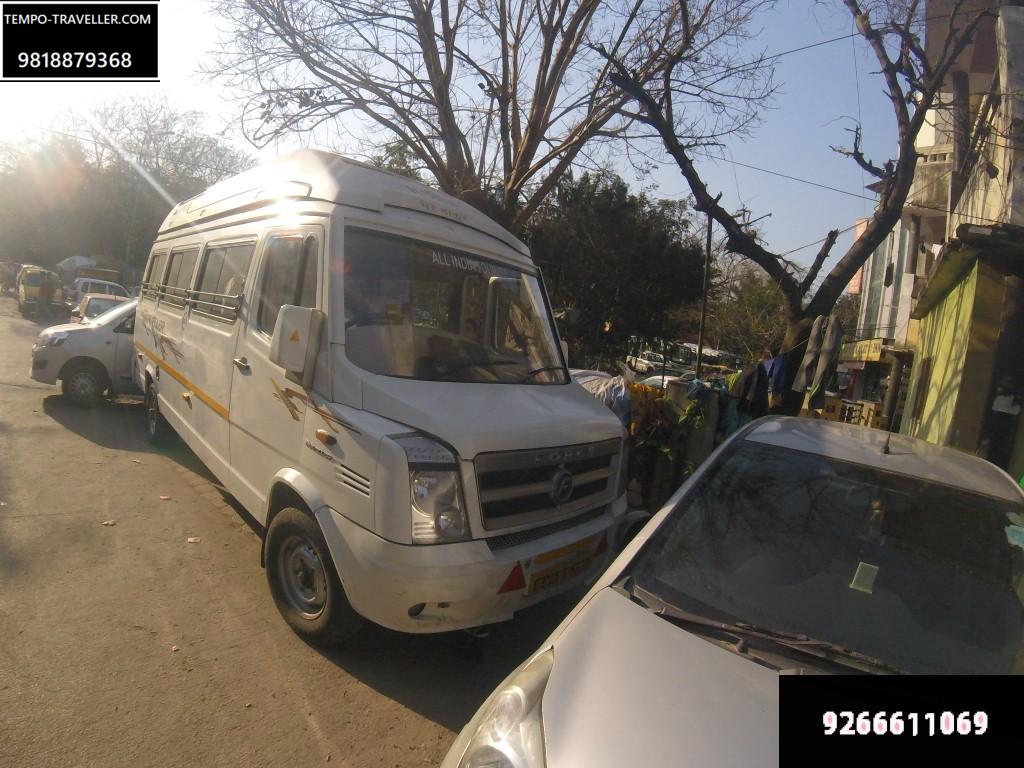 We have various tour packages also available which you can book which includes 12 seater tempo travelelr for your travel with Hotel Stay. The most popular tour packages from Delhi are Tour Package to Himachal by Tempo Traveller and the one destination which comes in mind when want to visit Himachal is Manali by tempo traveller for 3 nights is a all inclusive tour package which we provide with 12 seater tempo traveller. Other Himachal package for 5 Nights you can include Shimla for 2 nights in this package. If you are planning for more than 7 days you can visit for Dharamshala and Dalhousie by tempo traveller including Shimla and Manali.
Similarly if you are looking for a Rajasthan tour by Tempo Traveller you can plan according to the number of days available with you to visit Rajasthan. Suppose you have 2 Days available in such case you can plan your Delhi to Jaipur tour which is sufficient for travel in two days. If you have 3 days available you can add pushkar in your tour or can also visit Jodhpur with Jaipur by 12 seater tempo traveller. If you want to see sand dues you can visit Jaisalmer by 12 seater tempo traveller. For this you need atleast 6-8 days to visit Jaisalmer, Jodhpur and Jaipur.