15 Seater Tempo Traveller
When its time to travel in a group we all require a vehicle to accomodate all together. If its a big family or a group of friends and we think about a trasnport for the tour the best option come in our mind is 15 Seater Tempo Traveller. This 15 Seater tempo traveller which we need for our tour has total 17 seats but only 15 travellers can sit in the vehicle because one seat is for driver and one for helper if the helper is not going in the tour that seat is kept vacant.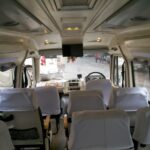 You can hire this 15 seater tempo traveller from our website https://tempo-traveller.com which provide tempo traveller on rent.When you are hiring a 15 seater tempo traveller from delhi always try to book in advance from us either by calling us at 09266617171, 9818879368 or by emailing us at [email protected]
We provide tempo traveller for tours from delhi to any part of india when you look for a vehicle with best option for your tour you will find this 15 seater van best and cheap for your services. Majorly tourist require to rent this 15 seater tempo traveller for tour to manali in Himachal Pradesh, Tour to Nainital, if required for short destinations you can hire it to Agra jaipur also and there are many other locations which are majorly in demand to customers for renting a tempo traveller.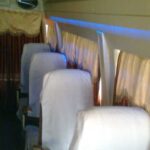 The manufacturing of the vehicle is done by Force Motors, after which interiors and exteriors are rebuilt by us to enhance the luxury of the vehicle, and make our clients feel comfortable. To make the vehicle more attractive an additional feature of LCD TV is offered. There are other vehicles also if the number of travellers are less than 15 then you can hire a 12 seater tempo traveller too from us.
We fulfill customer's requirement in hiring a tempo traveller you can ask for various types of 15 seater tempo travellers which you need to rent in delhi and which we provide on rental basis for customized tour packages to diffrent locations from delhi. This 15 seater bus traveller is a luxury vehicle which we provide to customers and is designed in such a way that travellers feel comfort while they are on their tour to their destination. 15 seater tempo traveller has push back seats which makes tour comfortable. For any booking related information you can visit our website htt://tempo-traveller.com or also can contact us at 09818879368.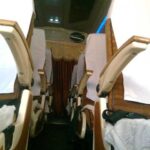 We gurantee that the tempo traveller which we will provide you for your tour in delhi will be highly enjoyable as our vehicles are well maintained and with good services.
You can post your requirements to hire any type of tempo traveller in Delhi, Gurgaon, Noida or Faridabad in below form.