Golden Triangle Tour by Tempo Traveller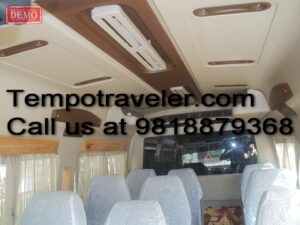 Golden Triangle tour covers Destination which are Delhi, Agra And Jaipur. These three locations are world famous with the  name of golden triangle tour reason behind so is the places which are covered in these three destinations are completely vertical from each other the culture the lifestyle the living and the three destinations are also with not very fan from each other. We have luxury tempo travellers which we provide on rent for golden triangle tours for inbound clients visiting india.
You can also view the tour package which we offer for golden triangle tour with tempo traveller and stay at agra and jaipur with delhi.
Golden Triangle Tour Package by tempo traveller Itenary
Day 01 Arrive Delhi
Day 02 Delhi – Visit Delhi by hiring a tempo traveller
Day 03 Delhi – Agra ( Approx 04 Hours drive) you can use a tempo traveller for visiting agra
Day 04 Agra-Fatehpur Sikri- Bharatpur-Abhaneri- Jaipur ( It would be a day long journey if you will visit all places on the way to Jaipur)
Day 05 Return Delhi- Now its the day to return back to delhi with exciting memories of pleasent tour.
The whole Golden Triangle Tour Package can be covered using a tempo traveller from delhi. The tour can be planned according to the number of days you want to hire a tempo traveller. Just let us know about the tour program either by sending us email at [email protected] or can also call us at 09818879368