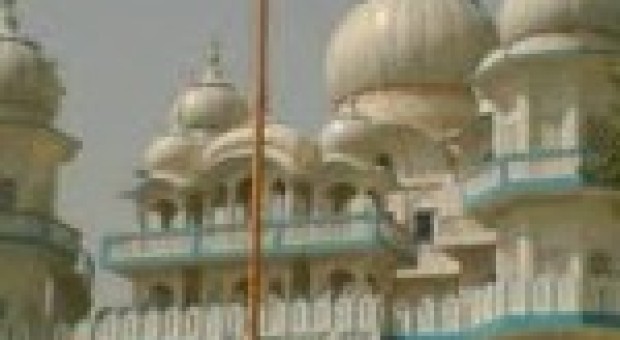 Ludhiana by tempo traveller with luxury stay at the travel.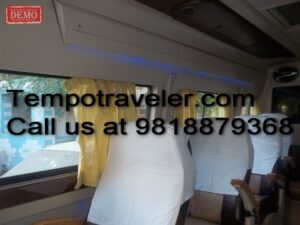 There are many type of tempo traveller like 9 seater, 12 seater, 15 seater and etc. they all area luxury tempo traveller which is newly construed with modern interior and well equipped with all facilities. they area fully air conditioned. But the AC does not work in hills areas. It has also a music system facility with LCD Tv in every seats. All seats are Push back  for more comfort. It has 1 sofa kum bed seat in tempo. We provide luggage  area also which is placed on back side in tempo. The interior of tempo traveller is different with other vehicle. Please infom us on [email protected] at call us on 9818879368.
Ludhiana is a city of india's state Punjab. It is a metropolitan city in punjab. The population of this city is 3,487,882 in year 2011. Distance from delhi to ludhian is 514 kms way. It will take 5 to 6 hour to reach.There are many palaces to see like Gurudwara Shri Dukhniwaran sahib, Clock Tower, Lodhi Fort,  Shri Krishna Temple and Guru Nanak Bhavan.
You can see this in ludhiana by tempo traveller with your family and friends.
Gurudwara Shri Dukhniwaran Sahib:- Gurudwara Shri Dukhniwaran Sahib represents  the holy shrine of Sikhism. This is a religiouse place. This is situated in Patiala road in Punjab. Distance between Ludhiana and patiala is 99 km.
The population of ludhiana is moderate but it increases during the harvest time as the people from different states come to visit here and work. Ludhiana is among the metropolitan city and it is well connected with road transport. If you wish to travel from Delhi to Ludhiana then roads are always free and you would have a smooth travel experience. You would enjoy thoroughly in your whole travel experience. After becoming a metropolitan area it many malls and shopping complexes have come up in the area and it has become the gathering place for the tourists.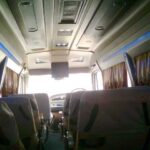 Lodhi Fort :-Lodhi fort is approxmitly 500 years old. It is the most visited place in ludhiana which is made by sikandar lodi . It presents our india history.
ShriKrishnaTemple:-Shri Krishna Temple is newly constructed temple in ludhiana .this is one of the largest temple in ludhiana which is sitauted in model town area. It is separate  in total 500 sq ft area in ludhiana. This is most famous attraction in Ludhiana.
This is the perfect way to visit Ludhiana by tempo traveller with comfort.
Tour form delhi to Ludhiana by tempo traveller in Panjab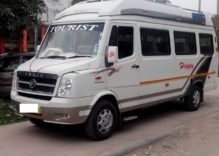 Rent a Tempo traveller to Patiala in Punjab from delhi  :
Tempo traveller to Patiala in Punjab. Patiala is a major tourist spot in punjab which is visited by travellers from delhi, you can rent a tempo traveller to patiala in Punjab from delhi. 
Tourist travelling to Punjab can hire a tempo traveller in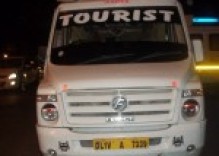 Ludhiana by tempo traveller with luxury stay at the travel.
There are many type of tempo traveller like 9 seater, 12 seater, 15 seater and etc. they all area luxury tempo traveller which is newly construed with modern interior and well equipped with all facilities. they area fully air conditioned. But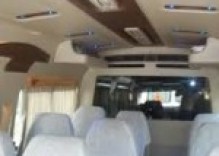 Delhi to Chandigarh by Tempo Traveller on Rent
Chandigarh is a tourist place in punjab which is mostly visited when a tour is planned from delhi to himachal pradesh a group of people travelling to chandigarh need to cross few destinations in between while they are towards chandigarh. The distance from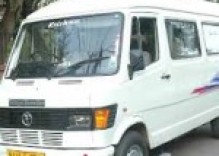 Delhi to Bhatinda by tempo traveller:
Services offered in bhatinda for tour package, Bhatinda is located in Punjab and this place is famous for Bahai fort and rose garden and also zoological garden you can visit from delhi to bhatinda by hiring a tempo traveller by our various type of tempo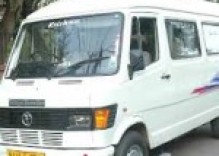 Tempo Traveller on rent for Delhi to Amritsar by tempo traveller in panjab:
Tempo travellers are luxury vehicle and moreover they are very comfortable to travel to your tour to Amritsar by tempo traveller by our classic tempo travelers which are modified according to customers requirements.
Amritsar city is one of the
Distance Chart to near by place from Ludhiana by Tempo Traveller
| | | |
| --- | --- | --- |
| Manali to Ludhiana tempo traveller | 5 hours 39 mins | 338 km |
| Dalhousie to Ludhiana tempo traveller | 4 hours 4 mins | 252 km |
| Shimla to Ludhiana tempo traveller | 3 hours 32 mins | 207 km |
| Amritsar to Ludhiana tempo traveller | 2 hours 21 mins | 142 km |
| Chamba to Ludhiana tempo traveller | 4 hours 26 mins | 274 km |
| Jalandhar to Ludhiana tempo traveller | 1 hour 4 mins | 61.5 km |
| Jammu to Ludhiana tempo traveller | 4 hours 15 mins | 284 km |
| Kangra to Ludhiana tempo traveller | 3 hours 23 mins | 176 km |
| Kullu to Ludhiana tempo traveller | 5 hours 0 mins | 299 km |
| Kyelang to Ludhiana tempo traveller | 8 hours 31 mins | 455 km |
| Kurukshetra to Ludhiana tempo traveller | 2 hours 57 mins | 157 km |
| Faridkot to Ludhiana tempo traveller | 1 hour 58 mins | 120 km |
| Patiala to Ludhiana tempo traveller | 1 hour 43 mins | 94.4 km |
| Kapurthala to Ludhiana tempo traveller | 1 hour 30 mins | 83.7 km |
| Baddi to Ludhiana tempo traveller | 2 hours 1 min | 111 km |
| Fatehgarh Sahib to Ludhiana tempo traveller | 1 hour 5 mins | 61.0 km |
| | | |
Tags:
hire tempo traveller in delhi
,
tempo traveller at Ludhiana
,
tempo traveller delhi
,
tempo traveller for rent in Ludhiana
,
tempo traveller from delhi to Ludhiana
,
tempo traveller from Ludhiana
,
tempo traveller in Ludhiana
,
tempo traveller Ludhiana
,
tempo traveller on rent
,
tempo traveller on rent in Ludhiana
,
tempo traveller rent in Ludhiana
,
tempo traveller rent Ludhiana