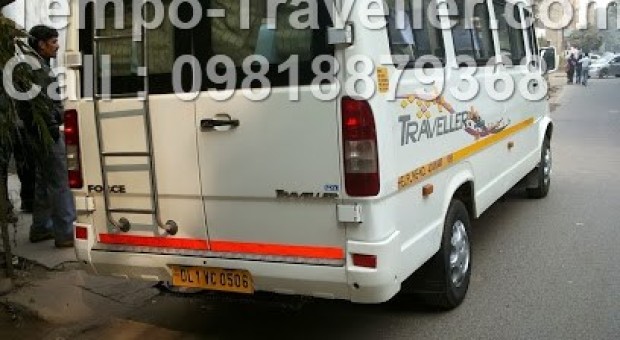 Delhi Tempo Traveller Rent Services in Delhi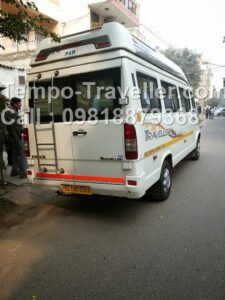 A number of travellers prefer to travel in small group of 8,10,12 and 15 person travelling together for this kind of small groups a small and comfortable vehicle which best suits the requirements can be a tempo traveller manufactured by force motors. These tempo travellers can be taken on rental basis according to the tours and destinations from travellers looking to hire these tempo travellers. Tempo traveller rent service is basically a service in which one can rent tempo traveller for a limited period like 4 days tour or any number of days tour organized by the traveller and can utilize the vehicle for their tour.
The vehicles we offer are high powered utility vehicles, sturdy and reliable on the road. We also are in association with a residential moving company so that if you're relocating, it's going to be seamless. It is truly a joy to experience travelling in these high-end utility automotives. Tempo traveller provides you the extreme comfort which is unmatched by any other vehicle.  The traveller provided by us would provide you the high quality comfort and you would reach the required destination on time.The well-established travel company with its Head Office in New Delhi The various options available for tempo traveller on rent.
Tempo traveller on rent Delhi is accompanied with qualified drivers and helpers with an all-terrain driving experience (even in typical hilly areas) to provides you with the best of service and a comfortable, relaxing and a hurdle free travel. The experience of the drivers can be measured as such that in a moving vehicle you would feel like sitting on a sofa inside your house. On hilly terrain you would not feel the harassment of the journey, on the other hand it would become the pleasurable experience for you.
You can book tempo traveller rent  Delhi at very reasonable rates for all your travel needs. You can rent tempo traveller from the centrally located destination delhi to other destinations like punjab, rajasthan, jammu, uttar pradesh, himachal pradesh etc. Tempo traveller rent is the best option for group or family trip to make the journey memorable and comfortable. When you book a tempo traveller for your journey then you can be rest assured that your trip would be a memorable one.
Tempo traveller has sofa cum bed on the back side which could be used to lay down in the process of the long journey.  Tempo traveller rent has Push back seats with nice interior which is amazing to serve the best services. The interior of the tempo traveller is specially designed which would provide you the royal feeling and it is very soothing to the eyes.  Tempo traveller rent are available on a Per Day Basis or a per Km Basis Rate. Tempo traveller on rent for 9 Seater 12 Seater and 15 Seater they are Volvo tempo and 12 seater Tempo Traveler has six window seats and one rear seat which All tempo travellers are furnished with attractive interiors, luxurious push back seats with seat belts for your comfort & safety.
They are also equipped with a fully functional air conditioning system & music system for your entertainment. The music systems are of high quality and would provide you with the amazing sound experience.
When it comes to booking Tempo Travellers on Rent, it is suggested that you do it before the arrival in the city. There is very possibility that you might not be able to choose from the tempo traveller if you are not booking it ahead of your visit. So, if you are looking forward to a fun filled and memorable holiday experience then book temp traveller and enjoy your trip.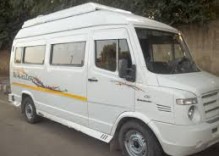 Tempo Traveller booking to Hire In Delhi
Tempo traveller is a vehicle manufactured by force motors. This is a luxurious Vehicle used for tours in India. We provide you tempo traveller booking on cheapest fare in Delhi. Tempo traveller booking can be made from us by sending us email at [email protected]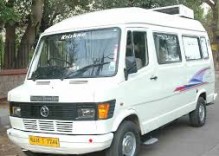 12 Seater Tempo Traveller – Rent in Delhi
12 Seater tempo traveller is a big vehicle which can accomodate upto 12 members in it. Twelve seater tempo traveller can be hired for tour package.  If you need to rent a 12 seater tempo traveller you need to let us know about your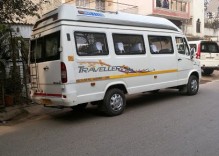 Are you looking for a 15 Seater Tempo Traveller for rent in delhi for your tours. A fifteen seater tempo traveller is a big vehicle as compared to the other 9 seater and 12 seater tempo traveller this 15 seater tempo traveller can be distinguished between a `2 seater tempo traveller