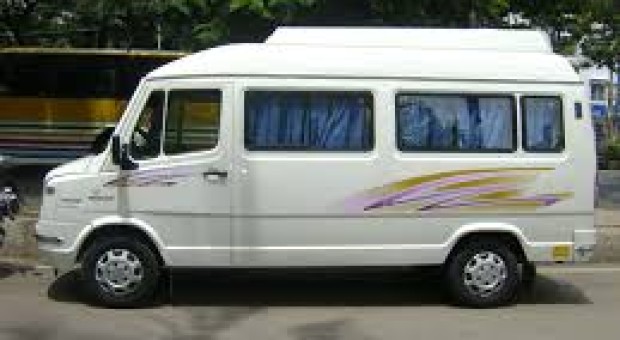 Rent tempo traveller for delhi on best price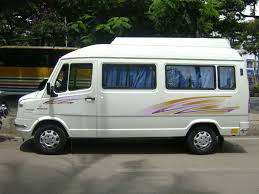 Take tempo traveller for delhi tour . Delhi has many destinations to visit and you would be amazed by our service.  You could go from one corner of the city to the another corner without any hassle.  Mostly tempo traveller is booked for groups and families . You can rent a tempo traveller for delhi local use also. We have many types of tempo traveller for delhi tour.if you want to book tempo traveller for delhi tour on discountact rates so plesae call us on 9818879368 and send mail on [email protected] We provide luxury tempo with all kind of services like LCD, Music System,Ice Box facilities. The interior of tempo traveller is very modern style from other vehicles.
Delhi is most visited destination in India. thousands of tourist come to see Delhi which is heart of India. Delhi is called the heart of India because the tourist places here are in abundance. From one corner you can visit the Red Fort to the another corner there is Qutub Minar. There are many palaces to see like India Gate,Red Fort, Qutub Minar, Jama Masjid, Humayu ka tomb, Chandni Chowk area, Connought Place  and etc. the overall delhi tour is 8 hour tour by tempo traveller you can visit there by our luxury tempo traveller with experienced drivers. Connought palace is delhi's mall road area. If you love shopping then Delhi can be great place for you and you should visit it at least once.
There are many places to see by tempo traveller in delhi like:
Akshardham Temple :- Aksahrdham Temple is world largest temple in india. this is dedicated to god swaninarayan. It was constructed in year 2005 with the help of 11,000 workers and engineers. It is the  most visited tourist attraction in india. Thousands of visitors come to see Akshardham Temple every year.
Lotus Temple :- It is the second place to see in Delhi which is called lotus temple. One can find the eternal peace while visiting  this. It is made in year 1986.
Jama Masijd :- It is made by Shah Jehan  in 1644. It is made by red sandstone and white marbles.  It is India's largest mosque.
Qutb Minar :- Qutb minar  made in year 1193 by Qutab-ud-din. It is 73 m hight tower. There is a black pillar in Qutub Minar which is the attraction center for many people. The main quality of this pillar is that it does not rust.
If you want to do Delhi darshan by tempo traveller so you can book tempo traveller for delhi with us on cheapest rates.
When you are visiting new delhi and require a vehicle to hire for your travel. A group of 12 People can be  accommodate in this vehicle. For a delhi visit and a transport for travel best option to hire is tempo traveler. Our 9 seater tempo traveller or 12 seater tempo traveller and 15 seater tempo traveller all can be hired from our services.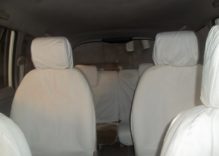 Car Rental company delhi ncr
We provide Car Rental Service in Delhi and NCR for various clients requirements. Delhi has very high number of cars which can be seen on the roads while you are travelling from one place to another. In every street of delhi you would find number of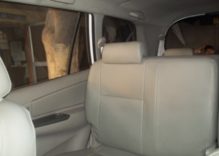 Car rental charges delhi
Our car rental services are very high in demand and upto the mark. Our car rental charges delhi are very nominal and within the pockets of the visitors. People sometimes choose the wrong services and have a torrid time, but it is not the case with us,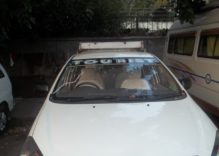 Car rental delhi with driver
We provide you car rental delhi with driver. If you wish to travel with car rental delhi with driver then we provide this service and we would take you to your desired destination with utmost ease. Your journey would be made possible with our amazing service.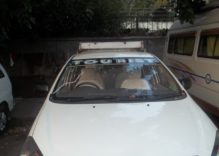 Car Rent Delhi to Agra
Car rent delhi to agra is possible with our esteemed services. If you have six or less number of people then your travel would be escorted by innova. Agra is on the route of the golden triangle. It is 378 kilometres  west of the state capital,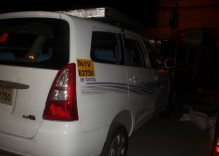 Car on rent in Delhi for one day
car on rent in Delhi for one day lets you avail the vehicles on an urgent basis. You would be cooperated in a nice manner and our customer service would provide you each and every detail of the vehicle. If you need a
Distance Chart to near by place from Delhi by Tempo Traveller
| | | |
| --- | --- | --- |
| Distance to Nainital By Tempo Traveller | Time Taken | Total K.M |
| Jaipur to Delhi Tempo Traveller | 4 hours 28 mins | 271 km |
| Agra to Delhi Tempo Traveller | 2 hours 37 mins | 216 km |
| Gurgaon to Delhi Tempo Traveller  | 47 mins | 35.7 km |
| Dehradun to Delhi Tempo Traveller | 4 hours 19 mins | 245 km |
| Haridwar to Delhi Tempo Traveller | 3 hours 55 mins | 208 km |
| Lansdowne to Delhi Tempo Traveller | 4 hours 49 mins | 248 km |
| Nainital to Delhi Tempo Traveller | 5 hours 3 mins | 284 km |
| Amritsar to Delhi Tempo Traveller | 7 hours 6 mins | 463 km |
| Rishikesh to Delhi Tempo Traveller | 4 hours 18 mins | 228 km |
| Kalka to Delhi Tempo Traveller | 4 hours 13 mins | 272 km |
| Chandigarh to Delhi Tempo Traveller | 3 hours 36 mins | 222 km |
| Lucknow to Delhi Tempo Traveller | 7 hours 10 mins | 470 km |
| Sagar to Delhi Tempo Traveller | 1 day 6 hours | 2,029 km |
| Mount Abu to Delhi Tempo Traveller | 11 hours 15 mins | 770 km |
| Manali to Delhi Tempo Traveller | 9 hours 25 mins | 553 km |
| Moradabad to Delhi Tempo Traveller | 2 hours 46 mins | 169 km |
| Ghaziabad to Delhi Tempo Traveller | 47 mins | 30.4 km |
| Sonipat to Delhi Tempo Traveller | 58 mins | 46.6 km |
| Kasauli to Delhi Tempo Traveller | 4 hours 55 mins | 304 km |
| Ranthambore to Delhi Tempo Traveller | 6 hours 24 mins | 374 km |
| Karnal to Delhi Tempo Traveller | 2 hours 6 mins | 133 km |
| Shimla to Delhi Tempo Traveller | 5 hours 55 mins | 369 km |
| Guwahati to Delhi Tempo Traveller | 1 day 5 hours | 1,788 km |
| Ganganagar to Delhi Tempo Traveller | 6 hours 49 mins | 410 km |
| Ambaji to Delhi Tempo Traveller | 11 hours 14 mins | 780 km |
| Ajmer to Delhi Tempo Traveller | 5 hours 44 mins | 395 km |
| Joshimath to Delhi Tempo Traveller | 8 hours 19 mins | 482 km |
| Hatu Peak to Delhi Tempo Traveller | 7 hours 27 mins | 437 km |
| Hp Bilaspur to Delhi Tempo Traveller | 6 hours 8 mins | 380 km |
| Patna to Delhi Tempo Traveller | 14 hours 3 mins | 1,043 km |
| Kotdwar to Delhi Tempo Traveller | 3 hours 50 mins | 204 km |
| Bikaner to Delhi Tempo Traveller | 7 hours 20 mins | 448 km |
| Alwar to Delhi Tempo Traveller | 2 hours 36 mins | 160 km |
| Kashipur Uk to Delhi Tempo Traveller | 3 hours 50 mins | 225 km |
| Chittaurgarh to Delhi Tempo Traveller | 7 hours 57 mins | 570 km |
| Greater Noida to Delhi Tempo Traveller | 39 mins | 40.0 km |
| Manesar to Delhi Tempo Traveller | 1 hour 0 mins | 49.5 km |
| Hisar to Delhi Tempo Traveller | 3 hours 2 mins | 169 km |
| Kullu to Delhi Tempo Traveller | 8 hours 39 mins | 513 km |
| Bhimtal to Delhi Tempo Traveller | 5 hours 20 mins | 293 km |
| Aurangabad to Delhi Tempo Traveller | 17 hours 49 mins | 1,254 km |
| Saharanpur to Delhi Tempo Traveller | 3 hours 24 mins | 190 km |
| Sattal to Delhi Tempo Traveller | 5 hours 7 mins | 284 km |
| Meerut to Delhi Tempo Traveller | 1 hour 35 mins | 70.2 km |
| Shahjahanpur to Delhi Tempo Traveller | 5 hours 36 mins | 336 km |
| Devigarh to Delhi Tempo Traveller | 10 hours 17 mins | 694 km |
| Panipat to Delhi Tempo Traveller | 1 hour 37 mins | 98.4 km |
| Faridabad to Delhi Tempo Traveller  | 43 mins | 30.0 km |
| Aligarh to Delhi Tempo Traveller | 2 hours 2 mins | 137 km |
| Sarchu to Delhi Tempo Traveller | 16 hours 43 mins | 776 km |
| Gwalior to Delhi Tempo Taveller | 4 hours 39 mins | 334 km |
| Etawah to Delhi Tempo Traveller | 3 hours 49 mins | 314 km |
| Bhagsu to Delhi Tempo Traveller | 8 hours 32 mins | 497 km |
| Karanprayag to Delhi Tempo Traveller | 7 hours 6 mins | 402 km |
| Fatehpur Sikri to Delhi Tempo Traveller | 3 hours 18 mins | 222 km |
| Bareilly to Delhi Tempo Traveller | 4 hours 14 mins | 256 km |
| Shekhawati to Delhi Tempo Traveller | 4 hours 10 mins | 271 km |
| Bhiwani to Delhi Tempo Traveller | 2 hours 11 mins | 121 km |
| Gulmarg to Delhi Tempo Traveller | 14 hours 22 mins | 890 km |
| Garhmukteshwar to Delhi Tempo Traveller | 1 hour 43 mins | 94.3 km |
| Pushkar to Delhi Tempo Traveller | 6 hours 1 min | 404 km |
| Bundi to Delhi Tempo Traveller | 7 hours 26 mins | 473 km |
| Sawai Madhopur to Delhi Tempo Traveller | 6 hours 1 min | 367 km |
| Bharatpur to Delhi Tempo Traveller | 2 hours 49 mins | 197 km |
| Guptakashi to Delhi Tempo Traveller | 7 hours 45 mins | 414 km |
| Shivkhori to Delhi Tempo Traveller | 10 hours 58 mins | 679 km |
| Mandawa to Delhi Tempo Traveller | 4 hours 27 mins | 260 km |
| Hanumangarh to Delhi Tempo Traveller | 4 hours 27 mins | 260 km |
| Hanumangarh to Delhi Tempo Traveller | 6 hours 0 mins | 345 km |
| Itanagar to Delhi Tempo Traveller | 1 day 9 hours | 2,040 km |
| Naukuchiatal to Delhi Tempo Traveller | 5 hours 20 mins | 294 km |
| Harsil to Delhi Tempo Traveller | 9 hours 21 mins | 470 km |
| East Khasi Hills to delhi Tempo Traveller | 1 day 7 hours | 1,914 km |
| Fatehgarh Sahib to Delhi Tempo Traveller | 4 hours 8 mins | 268 km |